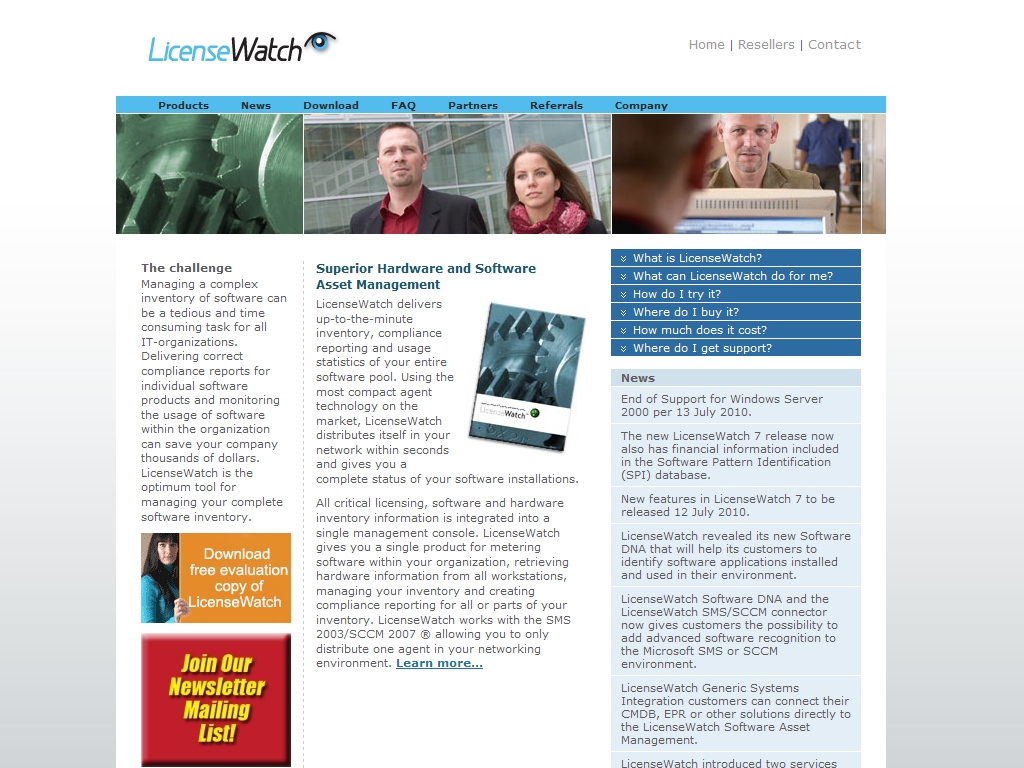 LicenseWatch is a leading solutions in the Asset Management (ITAM) industry, to secure legal software/hardware compliance at any level within your organization. LicenseWatch collects data from any Windows-based workstations and integrates it with existing technology. LicenseWatch controls time consuming tasks.
Use LicenseWatch to:
Control software licenses and minimizing any elements of legal risk.
Manage IT assets from a single local point.
Maximize the use of the organizations' existing IT network and infrastructure.
Compliant with ITIL and Best Practice' for Software Asset Management implementations and IT Asset Management.